Honda Powered Brush Cutter
The mechanization of agriculture not only reduces the overall cost of production but also increases the total agricultural yield. Through mechanized farming, many countries in the world are reaching the upper limits of their cultivable land. The increasing use of agricultural machinery, equipments and fertilizers coupled with better irrigation facilities, together revolutionizes the agricultural sector.

Harvesting, the gathering of a ripened crop, is the most important stage of the cultivation process. In the past, when harvesting was done manually, a substantial portion of the crop was wasted. But, with the introduction of harvesting machines, harvesting has become cheaper and easier than ever. Harvesting machine not only saves the time but also reduces the quantity of waste to a great extent.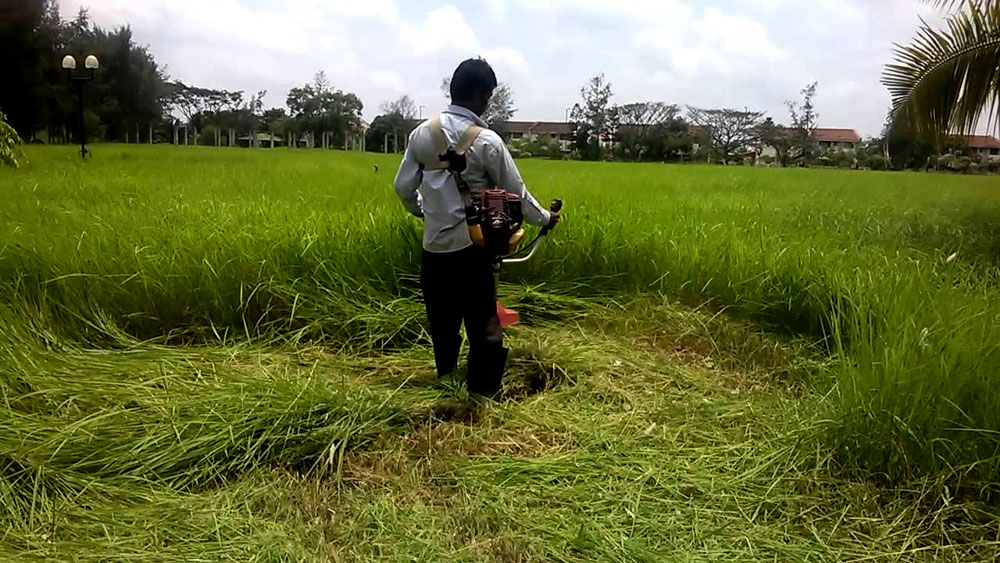 MODEL

X-800

Brand & Model
Honda
Gx35
Stroke
Displacement
35.8 CC
Max Output
1.2 kw
Fuel Tank Capacity
0.65 Ltr
Carburetor
Diaphragm
Start System
Recoil Starter
Clutch System
Automatic Centrifugal
Transmission & Tube
Rigid / Aluminium

Ø

28 mm
Handle Type
Bike Type Aluminium
Throttle Lever
Trigger Type
Safety Guard
Safe Guard Black Colour
Gear Case

Ø

28
Hardness
Re-042 Double Strape
Blade
2T Blade Diamond Type