Low Cost Hydroponic Unit (Semi Automatic)
Now days Green fodder availability to all the dairy farmers becomes a difficult. Green fodder provides required nutrients or mineral for milk production and health of dairy animals the feed cost is about 70 to 75% of the total milk cost where in green fodder contributes 35% total input feed. This situation caused dairy owners to look for alternative method of the quality green fodder production. To encourage small famers we have introduced Low cost hydroponic structure those who have small land holding, non availability of fertile lands for green fodder, water facility.
Advantages :
Durable UPVC Structure
Water recycling only 2 Litres/ KG of fodder
Automatic operation of water spraying
Suitable for small farmers production from 25 Kgs to 100 Kgs/Day
Suitable for indoor placement or alternative at mid temperature
Highly low cost production, significant savings can be made in the cost of feeding livestock.
Ready to use in 7 days
Food grade Trays
Small space required
Hydroponic Green Fodder Machine (Fully Automatic)
The Unique equipment grows seed to feed in 7 days, which is the growing of plants in a soil less, or an aquatic based environment. Hydroponic growing uses mineral nutrient solutions to feed the plants in water, without soil.
For those of us who love growing plants these are exciting times indeed. We are no longer limited by climate or by season in the pursuit of our harmless pleasures. We can now grow virtually any plant at virtually any time of the year – the only limitation is our imagination. The simple, effective hydroponic systems now available, coupled with modern horticultural lighting, have transformed our hobby and freed us to grow our favourite plants where and when we choose.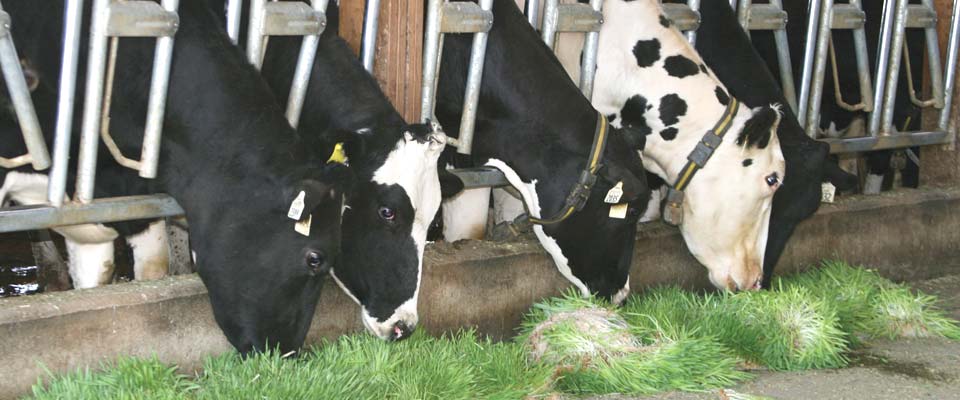 The Hydroponic Production Unit is highly accepted by the farmer owing to its extremely low Operating cost. A selection of seeds or grains is spread onto the specialized growing trays, which are hosted inside the vertical farming cold room chamber. Trays are watered at pre-determined intervals with drippers & sprinklers. A set temperature, airflow & controlled environment are maintained inside the fodder growing chamber automatically, to ensure the best growth and highest nutritional value fodder possible.

Features :
Can grow fodder in 8 days (125kg -10 K per day)
It takes less space (1200 kgs/sq.feet)
Less water consumption (1-2 litres/day per kg of seeds)
Less electricity (7-30 units /day depending on machine)
Outside environment doesn't affect the inside fodder 365 day production throughout the year.
Highly low cost production, significant savings can be made in the cost of feeding livestock.
No fungal/bacterial /microbial growth due to sanitization of water & air by U.V light & Ozoniser.
Unskilled labourers can operate the system, no need for highly skilled labour. System is not labour intensive – A single person can operate the 365 tonne machine for 2 hrs a day.
No need for tractors and expensive equipments.
System is not labour intensive – A single person can handle a 365 tonne output machine for just 2 hrs in a day.
You can grow Doctor's recommended grain green feed & any kind of vegetables.
HYDROPHONIC V/s LAND V/s NET SHADE SYSTEM
SL. NO. 

HYDROPHONIC GREEN FODDER

LAND/AGRICULTURE BASED GREEN FODDER

CONVENTIONAL NET SHADE GREEN FODDER

1

Land Requirement

In Hydroponic Fodder System  negligible land requires so enough scope for other cross crop Can produce 36500 kgs per year (100-125kgs/day) in just 8x7.5x8 feet place.
Due to more use of land require for fodder grass, there will be less option for other growing cross crop.Requires Huge Land to get the same output as Hydroponic System For Ex;1000 sq ft place produce 7200 kgs in one year cycle 
Requires almost same space when compared to Hydrophonic system.

2

Availability of Green Fodder

Available through out the year
Not available through out the year,only once or twice
Will be available through out the year, but it is optimal depends upon weather conditions.

3

Investment For System

One time Investment for the system
More Investment requires every time.
Investment requires everytime.

4

Weather conditions Effect

This Hydrophonic system is Weather Neutral does not depend on weather conditions,Because the humidity, Temperature, air conditioning, water handling all are programmed and automatically maintained.So the output of  green fodder is maximum
No control over the weather conditions.So the
green fodder output is satisfactory,and takes long time.
No control over the weather conditions, Fungus and bacteria can affect the total crop in this system.

5

Water Requirement

This system requires very less water,
1-2ltrs/kg/day
This system requires about 500000 Ltrs or more for every crop cycle.
This system requires almost same water compared to hydrophonic system

6

Labour Requirement

2 Labours can easily maintain 1 ton Per day
capacity hydophonic system
It requires tillage – agricultural preparation of land by mechanical agitation of various types such as digging, stirring, overturning and Chaff cutting etc. So more labour require.
Labour requirement is more compared to Hydrophonic system

7

Harvesting and Transportation

Harvesting and transportation much easier and
cost is very less .Hydroponic fodder grows in tray without soil and can be directly feed to animal from trays along with root, seeds and grown leafs. We can set up total system in cow  shed area.
Cost for harvesting and transportation from agricultural farm to cow shed is higher and time consuming , Labour ,Chaff cutters required
Harvesting and transportation is easier and cost is low. Requires separate set up for system near cow  shed area.

8

Input to Output Convertion Ratio

The ratio of input to output convertion ratio is ideally 7 times.For ex; input-18 kgs, Output will be of 126kgs Healthy Green Fodder.
The ratio of input to output conversion completely depends upon the weather conditions.Output is satisfactory but takes long time
The ratio of input to output conversion completely depends upon the weather conditions.

9

Organic or Inorganic

Hydroponic Machine System is grown without any  pesticides and without land thus its 100% Organic
Fodder grass on land grow with the help of pesticides and also has many foreign matters so it become almost inorganic.
In this system no pesticides are used.